I'm a very easy person to inspire. I can get inspiration from a lot of sources, people I know, movies, books, blogs, ideas. Most of my inspiration comes from true stories rather than fables. Fables being ideals rather than having actually happened.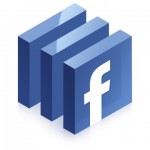 The Social Network was a good movie, and quite inspirational. Cutting it down to the basic story, Mark Zuckerberg codes the beginnings of facebook in a few weeks, and it spreads quickly through major colleges. The initial idea was simple and he executed the basics and got it out there quickly. There was no long term plan, just an idea and the drive to build and launch quickly. This is a great way to look at any personal/professional projects.
Iterate
Iterate, the first iteration being launch, then iterate continuously. Forever. Evolve the product with the user-base, and make sure it stays relevant. An idea is just that until it's real.
Anywho, after watching videos on Lance Armstrong I get an overwhelming urge to get on my bike and ride. Coming back from the social network, I want to crack open an IDE and start coding like a boss. Most of my ideas are (probably) shit, but I'll never know unless I launch. 2011 goal #1, launch a site. There, it's written down now. I have to do it.
BTW, my earlier post on goals for this year (written in January), there's a post coming to see how I've done with that shortly. Stay tuned.
p.s. I promise I'm back blogging more consistently from here on in. At least for the winter months.
p.p.s. The blog is now on wordpress.